Invites for the closed beta for Everybody's Golf on the PS4 have started to go out to those who applied to take part. The closed beta itself begins tomorrow, Friday 26th May 2017 from 7:00am BST, through to Monday, 29th May until 8:00am BST.
If you've applied to take part, keep an eye on your inbox for an email from Sony with instructions on how to obtain the PSN Code to download the game.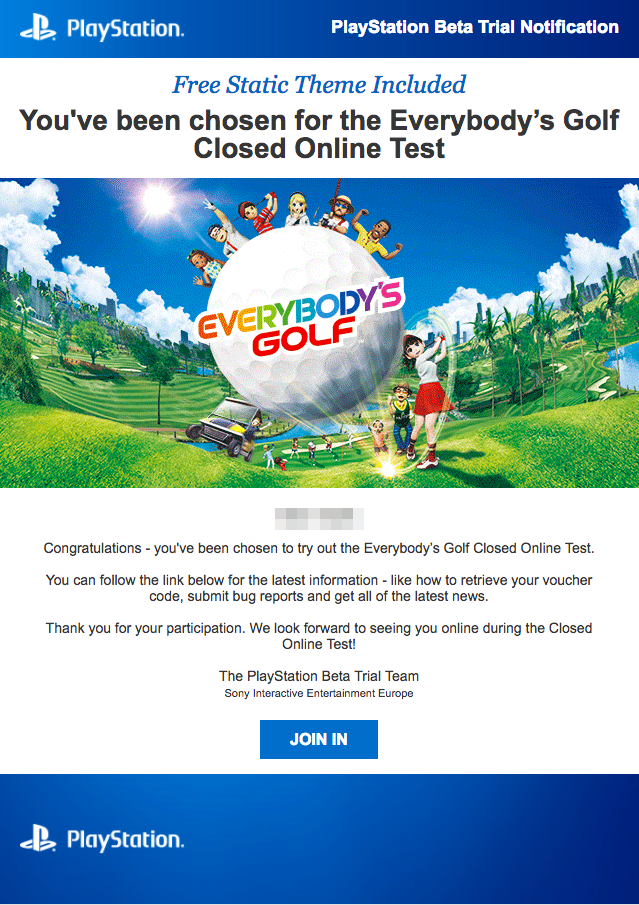 The PSN Code will give gamers access to download the beta client as well as a exclusive Everybody's Golf theme for your PS4. A second PSN Code will be given to testers when the full game launches to redeem a in-game furry bear costume.