Square Enix and Sony have revealed a limited edition Final Fantasy XV branded PS4, which will be releasing in late November. This custom version of the new slimmer, lighter PS4 model comes with a 1TB HDD, and features a large illustration on the front of the system. The box also includes Final Fantasy XV with an exclusive Steelbook, and the new DUALSHOCK 4 adorned with an XV graphic.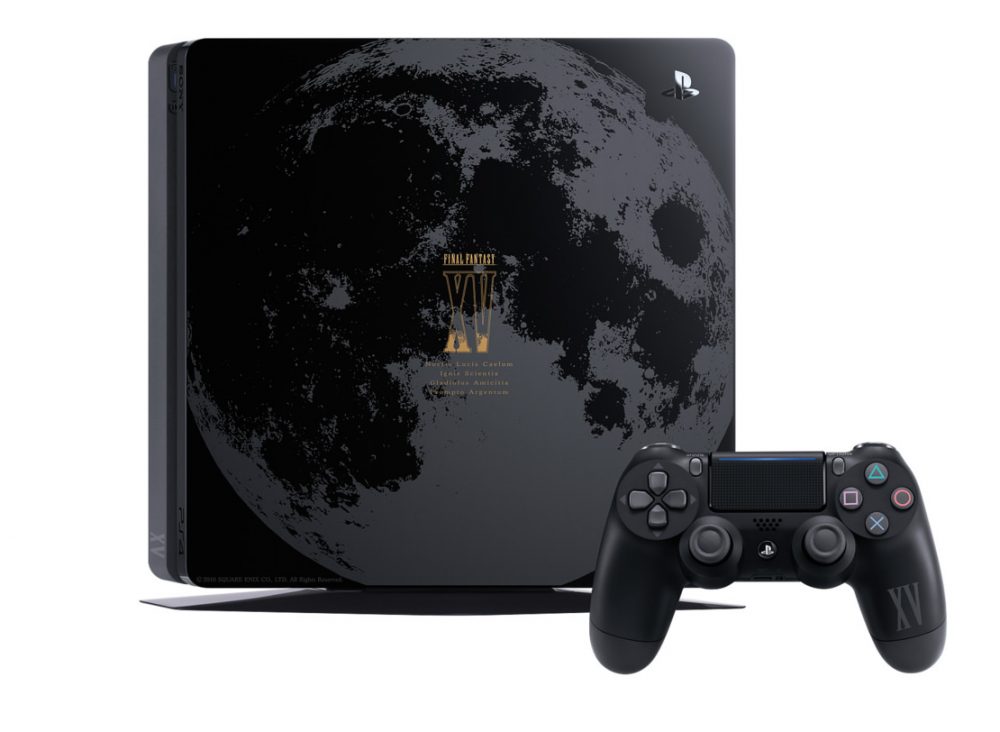 The bundle will also include the Kingsglaive: Final Fantasy XV Movie Blu-ray, and multiple pieces of DLC:
the Royal Raiment Outfit
Masamune Weapon
Leviathan Regalia Skin
This bundle will be available from 29th November 2016.