One of the games that was announced for PlayStation VR last night was Farpoint, a FPS space adventure set on a hostile alien world. The game is currently in development at Impulse Gear, who have been working closely with Sony to develop a new controller for the game to work with PlayStation VR.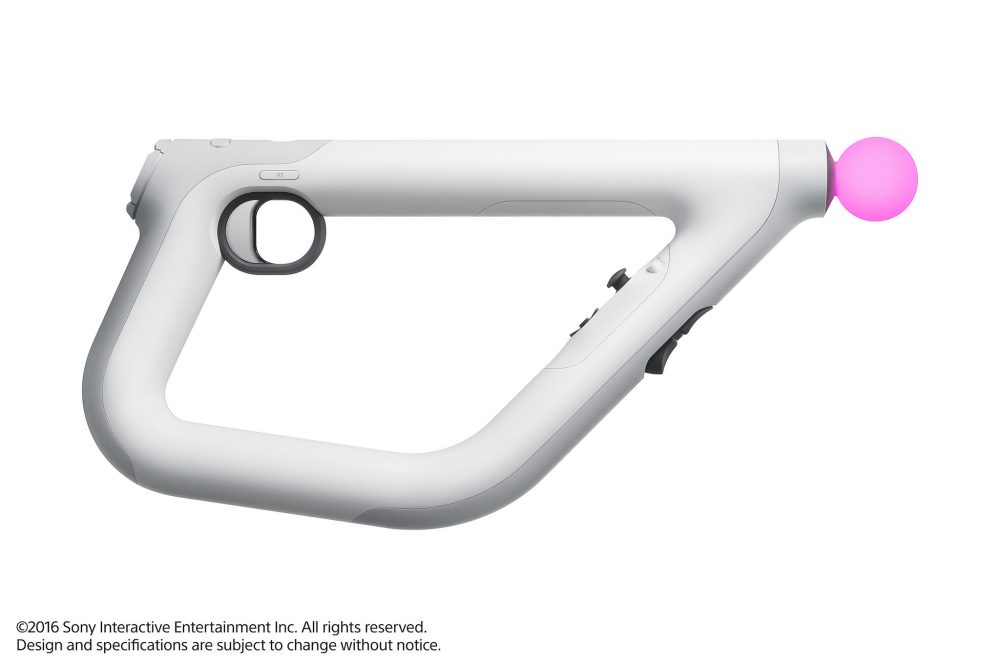 The PlayStation VR Aim Controller offers the most realistic and precise way to control the game. With direct 1-to-1 tracking, you aim in Farpoint just as you would in real life. How you hold and where you point the controller are directly matched in the game. This allows you to do things in Farpoint that just are not possible in a standard FPS game. It also provides an unbelievable sense of presence in the virtual world.
Pricing and release date have yet to be revealed.