The release date and other information for Final Fantasy XV have been revealed at the Uncovered: Final Fantasy XV event yesterday. In addition to revealing the game's release date: two collector editions; a feature-length movie; and a five-part anime series were also announced. You can find all the details below.
Release Date & Playable Demo
To start things off, the game will be releasing on 30th September 2016. Until then, you can download and play the free Platinum Demo — Final Fantasy XV. Set in a whimsical dreamscape, you play as a child Noctis traversing the world with your new pal, Carbuncle.
Check out the new game trailer:
Anime Series
Brotherhood Final Fantasy XV was announced at the Event as a five part anime series, telling the backstory of all of the friends. All the episodes will be available for free on YouTube, and you can watch the first episode right here. Subsequent episodes will be released before the game launches.
Watch the trailer below:
Feature Length CG Movie
Kingsglaive: Final Fantasy, a fully CG movie was announced too, featuring a star-studded voice case including Sean Bean (Game of Thrones, Lord of the Rings), Lena Headey (Game of Thrones) and Aaron Paul (Breaking Bad). The movie will tell the story of Nyx, a member of the elite armed forces: the Kingsglaive, and blurring the lines between animation and reality in the process.
Final Fantasy XV Collector's Editions
Finally, two Collector's Edition of Final Fantasy XV were revealed: Deluxe Edition and Ultimate Collector's Edition. Both editions will be available in limited quantity, and will including the Kingsglaive movie and a physical copy of the game. The Deluxe Edition will cost you £69.99 / $89.99.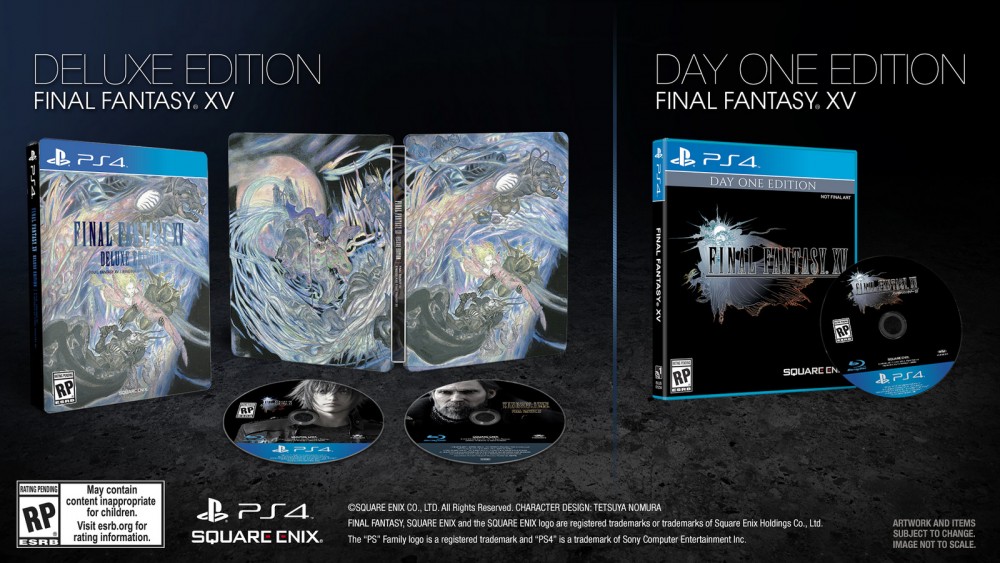 The Ultimate Collector's Edition will be available in extremely limited quantity, with only 30,000 units available worldwide, and will cost a whopping £189.99 / $269.99. But it does include a hardback artbook, two steelbook cases (one with the anime series on Blu-ray and soundtrack, and the second with the game and Kingsglaive movie), and 26cm Noctis figure. It also includes bonus in-game content.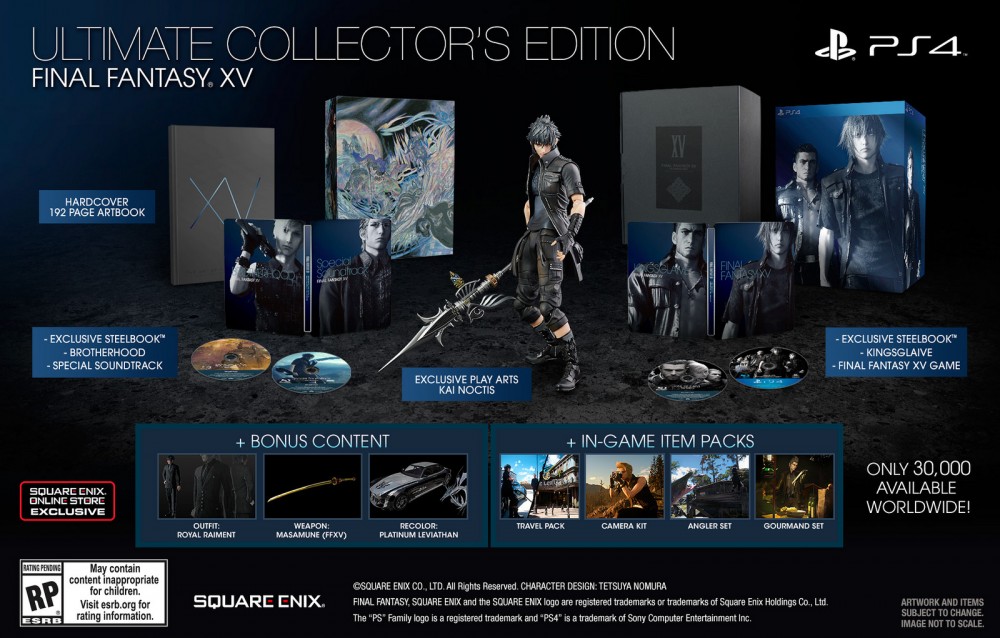 Pre-order either edition from the Final Fantasy XV website.