Got yourself a new PS4 on Black Friday or Cyber Monday? Sony is holding a free multiplayer weekend this week, giving PS4 owners the ability to play online without the need of a PlayStation Plus subscription. The free multiplayer weekend starts on Friday, 11th December at 12:01 AM Pacific, until Sunday, 13th December, at 11:59 PM Pacific.
You won't need a PlayStation Plus subscription to play online during this period, and you won't need to sign-up for a trial either. The free weekend only applies to the PS4 as multiplayer is already free on the PS3 and PS Vita.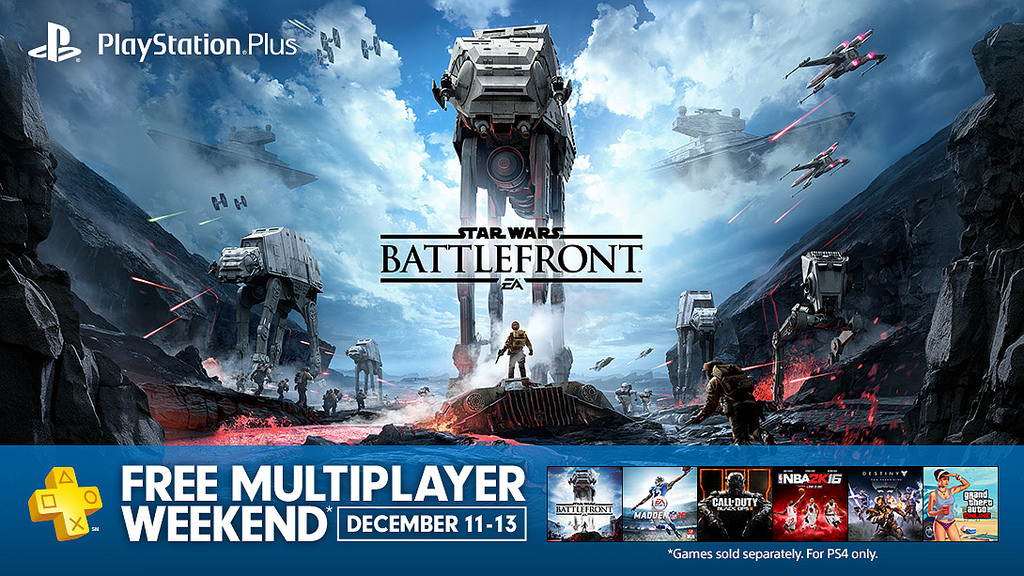 To get started, log on to PlayStation Network during the free weekend period, launch your favourite multiplayer game, and you'll instantly have access to multiplayer with your friends.