Sony announced custom face plates in Japan back in September, and today SCEE has announced that the HDD panels will also be coming to Europe next month.  The custom face plates allow you to easily customise your PS4 by replacing the hard drive panel on your console with a custom colour.
Quick and easy to fit, you can customise your system in a matter of seconds. Simply remove the HDD bay cover and then slide and click your chosen faceplate over the PS4; hard disc drive.
Europe will be getting six custom colours, while nine were originally announced in Japan. Neon Orange, Aqua Blue, Red and Glacier White will all be available from November 18, with Gold and Silver coming at a later date. The face plates will be available in Japan from November 6th.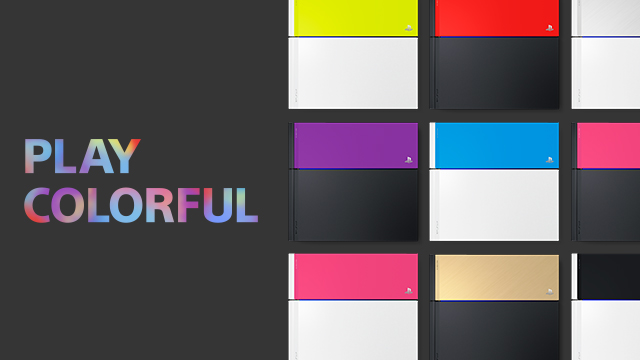 The custom panels are expected to retail for £15-20 based on the Japanese pricing, but Sony has not released the official RRPs yet.
Sony has noted that Silver and Gold not will not be available in UK, Ireland and Australia. While Neon Orange will not available in Scandinavia.