With a PlayStation Plus subscription, games get 1 GB of cloud storage included in the subscription plan, letting you back up your savedata. The space is sufficient for the PS3 and PS Vita, where savedata is much smaller (usually a few megabytes per game), but the same can't be said about the PS4. As I recently found out, many PS4 games have far larger data saved, filling up your cloud storage quickly.
On the PS3, I've been able to save hundreds of games to the cloud, without hitting this limit, but on the PS4, this limit is reached with just 15 games. The reason? Games like DRIVECLUB take up a massive 325MB of space – that's over 30% of the total space. GTA V takes up 123MB (over 12%) on my PS4, but I've seen it go up to over 400MB, and Minecraft takes up 77 MB. Typically, most games are using at least 20 MB of space, but most AAA titles take up over 100MB each.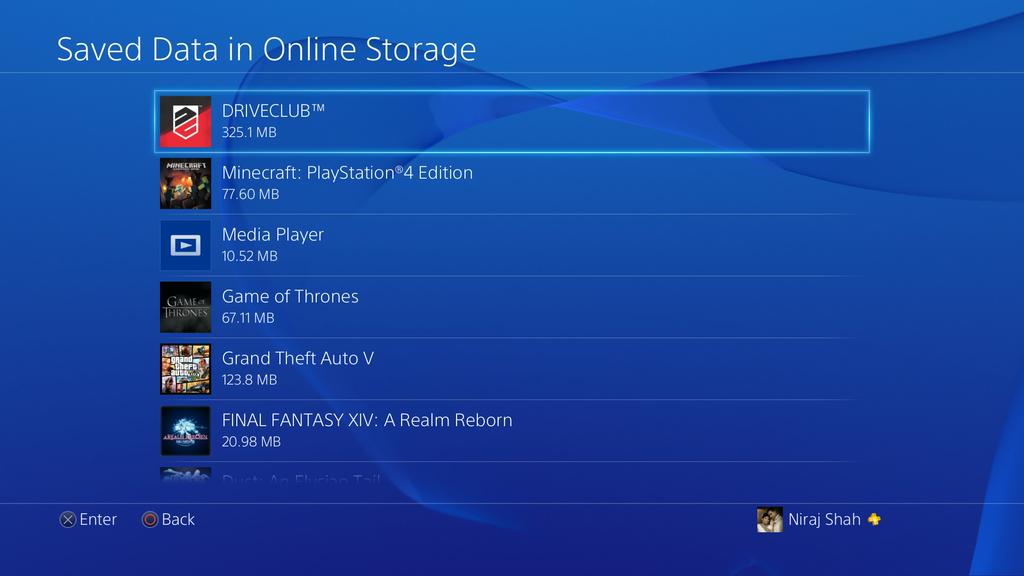 It's about time Sony considered increasing the cloud storage limit on the PS4 – at least to something decent like 5GB. It's a common issue with others gamers too – there are hundreds of people complaining of the issue on twitter. Since this is also a paid feature on PlayStation Plus, it only makes sense. Other cloud services like Google Drive and Dropbox has large limits on the free plans. Google Drive comes with 15 GB standard, and on Dropbox you can earn over 15 GB for free.