Documentation published by the US Federal Communications Commission (FCC) has revealed that two new PS4 models are inbound. The models, codenamed CUH-1215A and CUH-1215B, will sport the same design as the current model but will include updated components. The CUH-1215B model will also come with a 1 TB Hard Drive.
The documentation reveals that the PS4's power unit has been updated to a 230w version, down from the 250w version found in earlier models. The new models are also slightly lighter – the new models weigh 2.5kg, while the previous models were slightly heavier at 2.8kg.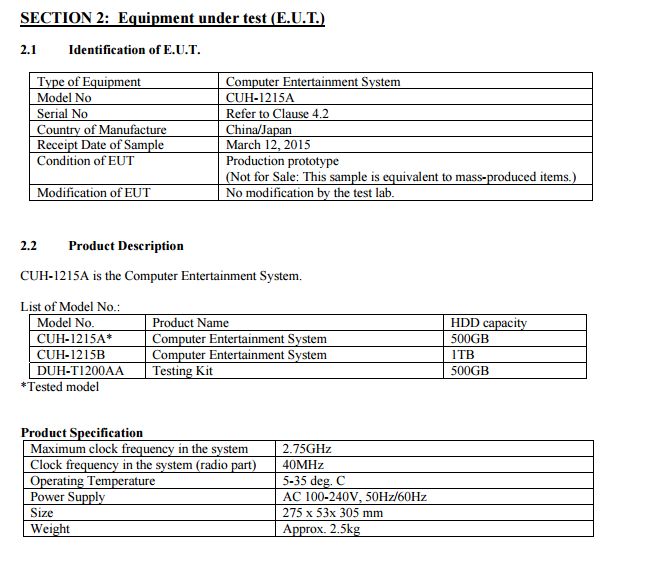 This is the second change in the PS4 model since the console launched, however, the last change (almost a year ago) was not officially announced by Sony as only internal components were updated.