Remastering of current-generation games is becoming common place at the moment, with yet another title making the jump to next-gen consoles. Sleeping Dogs is the latest game to be rebuild for next-gen consoles, and will be heading to the PS4 and Xbox One in October 2014. The Definitive Edition of the game will include all the previously released DLCs too.
There is also the option to pre-order and receive the colon-tastic Sleeping Dogs: Definitive Edition: Limited Edition which includes a limited edition artbook packaging which includes 28 pages of concept art that inspired the game's visual direction and art style.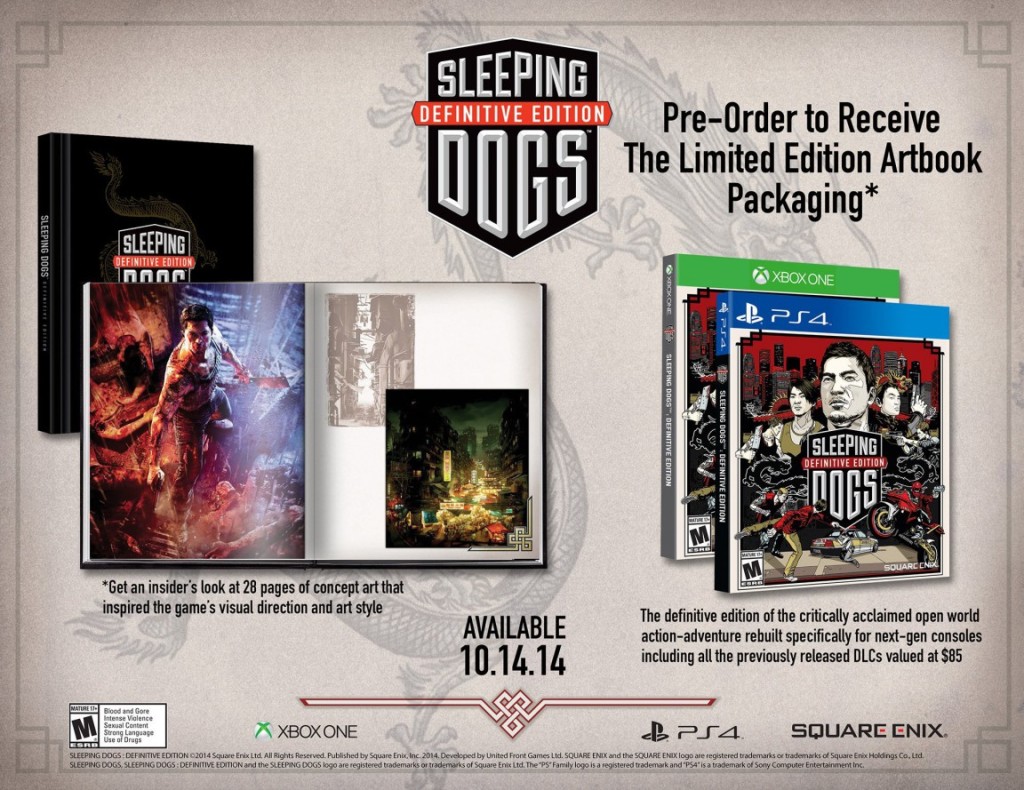 The original game has previously appeared on PlayStation Plus as a free title so chances are you may already own the game. Prices for the Definitive Edition haven't been revealed yet, but let's hope it's decently priced like The Last of Us Remastered.