Konami has revealed a Limited Edition PS4 console with Metal Gear Solid 5 branding, dubbed the "Fox Edition". The console will come with Metal Gear Solid: Ground Zeroes, and will be available to purchase on March 20th 2014 in Japan for ¥46,980. The Limited Edition console itself features nothing more than a Foxhoud decal.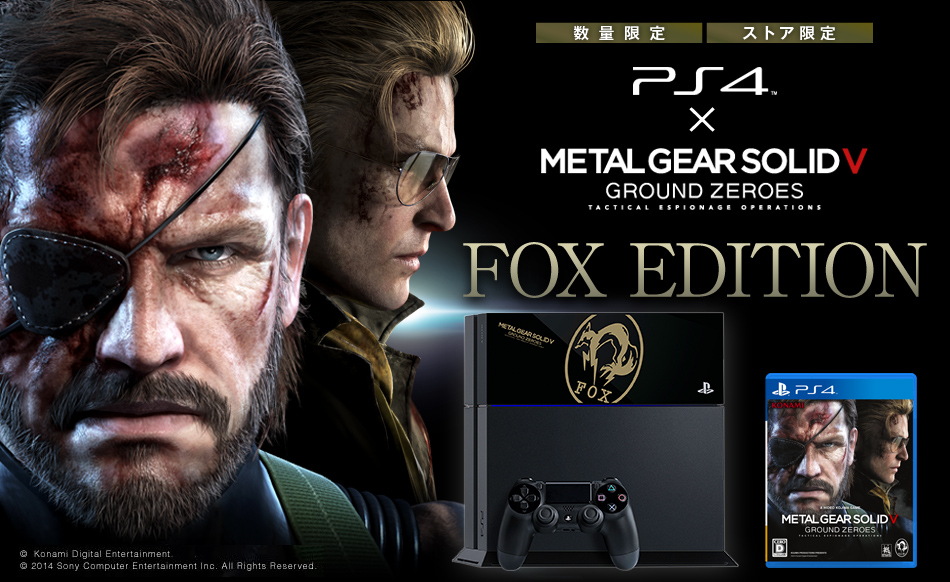 The bundle was first teased last week when Metal Gear Solid creator Hideo Kojima tweeted about a PS4 and MGS collaboration, saying (translated): "[SONY] × [PS4] × [MGS GZ] collaboration initiative is in progress. More information at a later date."
In related news earlier today, it was also confirmed that the PS4 version of the game will run at 1080p resolution at 60fps.