A patent filing suggests that Sony are working on a new controller that combines the DualShock 3 controller and PlayStation Move into a snap-together / break-apart hybrid controller, combining the best of both. The patent was published yesterday and calls it a "hybrid separable motion controller" and is assigned to SCEA.
The filing itself was made back in May 2011. One of the drawings in the PDF (link below) shows the components hidden inside, which include a magnetometer, accelerometers, gyroscope, vibration function and a speaker.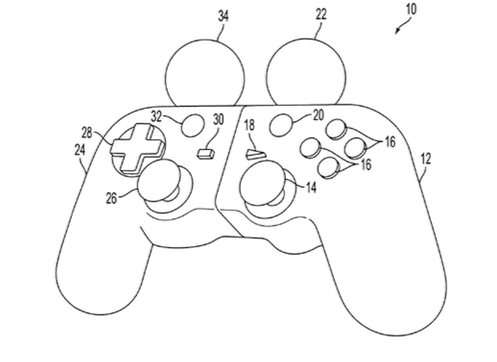 Whether or now the controller ever comes to life remains to be seen.
Patent Application: [Download not found]