Warner Bros. Interactive have announced the full details of the Injustice: Gods Among Us Collectors Edition, due out in April 2013. The Collector's Edition will feature two figurines, a steelbook casing and two issues of DC comics for gamers to enjoy. Check out more details about the Collector's Edition below.
The package contains:
Exclusive 25cm figurine featuring Batman & Wonder Woman
Steelbook casing
2 whole issues of a free DC Comics series
Three exclusive skins based upon Batman, Wonder Woman and Superman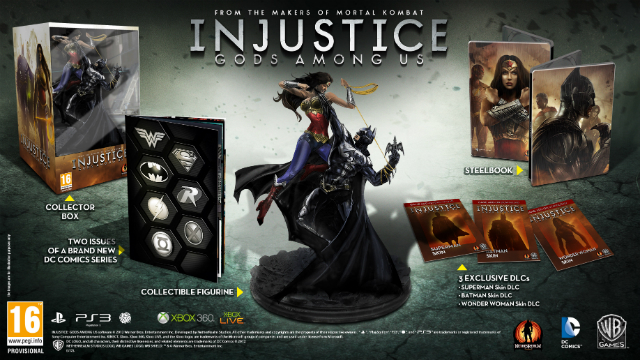 Injustice: Gods Among Us is due in April 2013 and will be available for Microsoft Xbox 360, PlayStation 3 and Wii U.