Sony have revealed the release date for Sackboy's latest adventure: LittleBigPlanet Karting. In addition, a new trailer for the game has also been released to celebrate the announcement. LittleBigPlanet Karting will be coming to Europe and North America this November.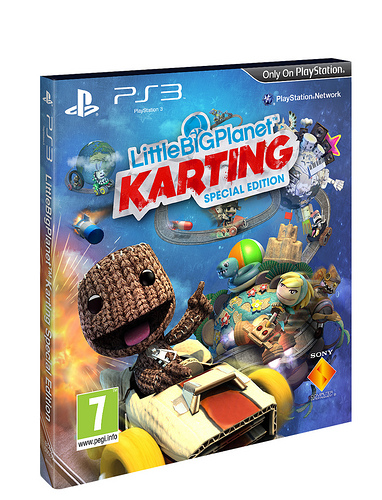 The game will be released in North America on November 6th, followed by Europe in November 7th.
Also available from 7th November will be the LittleBigPlanet Karting Special Edition. This limited edition version will be packaged with a lovely lenticular 3D cover. Keep your eyes peeled for more information on the exclusive content coming in this version of the game later this month.