At Sony's E3 Press Conference last night, it was revealed that LittleBigPlanet Karting will be getting PlayStation Move support. To support the game, along with other racing titles, including Gran Turismo 5, Need for Speed: Hot Pursuit, BurnOut Paradise, and MotorStorm Apocalypse, Sony has revealed the PlayStation Move Racing Wheel.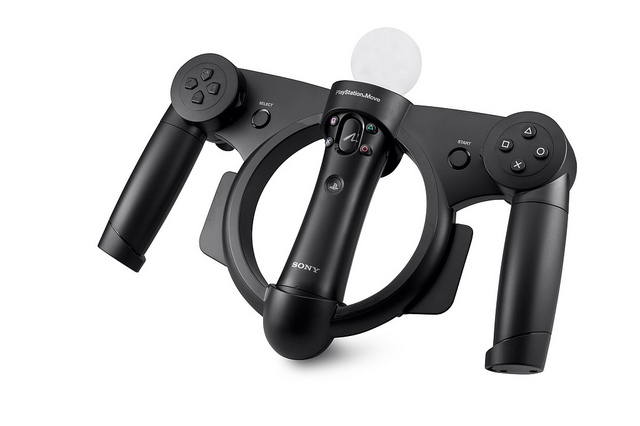 The wheel boasts the following features:
Precise motion tracking for responsive handling of your vehicle
An innovative folding grip design will allow you to switch between racing a sports bike to a high-octane supercar
Feel the intense vibration feedback of your vehicle as you trade paint with the competition
Experience realistic gameplay action using the race car paddle shifters and motorcycle twist throttle controls
The accessory will be available later this year for £35.