Square Enix has announced the release date of Final Fantasy XIII-2, the long awaited sequel of 2009 Final Fantasy XIII. The game is slated for release in Japan on December 15th, and will come with a limited edition "PlayStation 3 Final Fantasy XIII-2 Lightning Edition Ver.2" bundle pack.
The bundle pack will include a 320GB PS3 with Lightning emblazoned across the system and a Blu-ray copy of the game. The cost of the bundle, ¥37,960 yen (about US$495). Unfortunately the Limited Edition PS3 its for Japan only, for now. As for the West, you can look out for Final Fantasy XIII-2 when it lands in North America on January 31st and on February 3rd in Europe.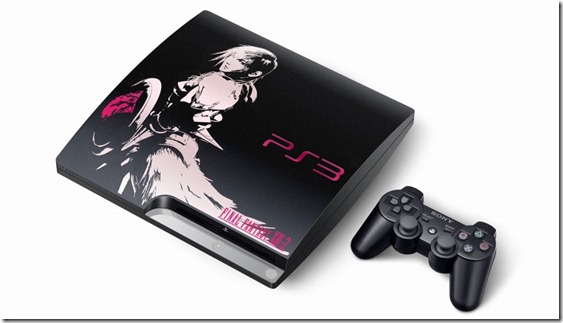 In addition, Square Enix also confirmed that the game will be getting post-release download content. Following the game's release in Japan, gamers will be able to download new original costumes for co-protagonists Noel and Serah. Also awaiting release is Boss Monster Omega, an enemy that can be turned into a monster ally if you manage to defeat him.
For the time being, the DLC will only be available in Japan, but this is just the start of the DLC content that will be available for the game.