Naughty Dog has confirmed that the PlayStation Network will be getting new Uncharted 2 avatars later today. The PSN Avatars were created from renders made from Uncharted 2 and include Nathan Drake, Elena Fisher, Victor Sullivan, Chloe Frazer, Jeff, Tenzin, Karl Schafer, Zoran Lazarevic, Harry Flynn, and an image of the Phurba dagger.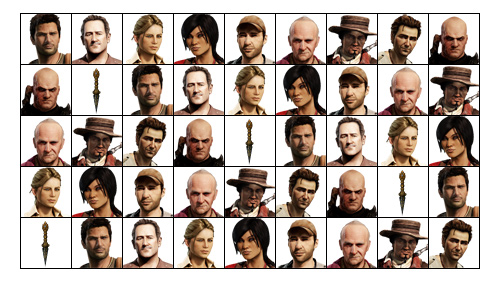 The first of hopefully several sets of PSN Avatars has been approved for deployment on the PSN Store on Tuesday, May 25. The Avatars will be available for $0.49 each or in two bundles of 5 Avatars for $1.49 per bundle. The bundle options that the PSN Team has created turns out to be a pretty good deal, adding up to a savings of nearly $1 compared to purchasing 5 avatars separately.
European pricing has not been revealed yet, but the pricing in other regions will be similar to that of existing Avatars already available on the PSN Store.