Codemasters has finally unveiled its first person shooter that is in the works, titled Bodycount. Being headed up by Stuart Black, creator of the popular PS2 shooter Black, the game has been described as a "genre-defining" experience. Bold words indeed from the same man who called current FPS games as "F***ing boring".
Speaking about the game, Stuart says:
If Race Driver: GRID was all about the purity of racing, then everything in Bodycount is absolutely centred on the bullet and its impact on the world. Our shredding tech enables us to create a different kind of gameplay, where players and AI can't hide behind indestructible cover and rely on whack-a-mole mechanics. Here the environment is constantly changing as the game world is shot to hell; it's going to be a huge amount of fun.
Earlier this month, Stuart slated the current FPS games on the market stating:
There's a lot of cover-based shooters out at the moment, but when a guy hunkers down behind something, you've just got to sit there and wait for him to pop his head up. Pops up, couple of bullets to his head, pops back down again. And I'm waiting for him to pop back up again? F***ing boring. I can't be bothered hanging around like that.
According to executive producer Tom Gillo, Bodycount promises an "orgy of bullets and destruction", "jaw-dropping devastation" and an "exhilarating sensory overload of action". Judging by the first screenshots released below, Bodycount is shaping up to keep that promise.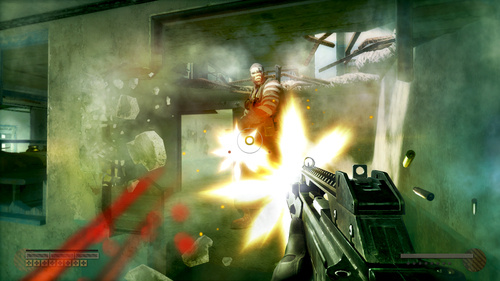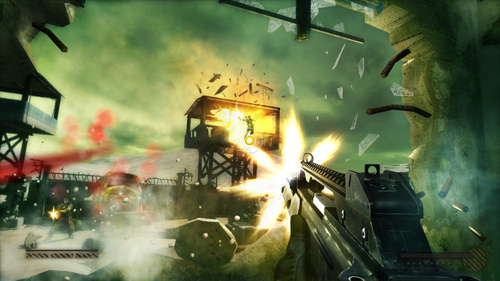 Bodycount is scheduled for release in Q1 2011. Mark that in your calendar peeps.