The GT Academy 2010 kicks off this week with the release of the Gran Turismo 5 Time Trial. After the success of GT Academy 2009, Nissan and PlayStation decided to team up again for GT Academy 2010, in the hopes of finding real racing talent from Gran Turismo fans. The online section of the game will run from 17 December until 24 January with national finals following soon afterwards. The GT Academy itself takes place from 26 February until 3 March.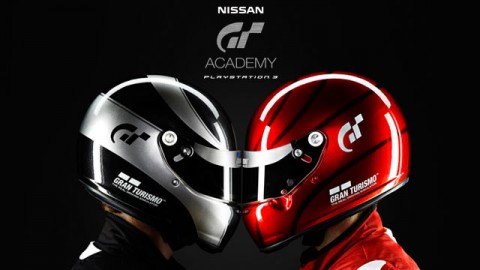 The competition falls into five main stages:
Stage One – will offer Gran Turismo fans a sneak preview of the hotly-anticipated Gran Turismo 5 game, due for release during 2010. Competitors will record flying laps on a time trial-based track available via PlayStation®Network, accessed through PS3. Unlike the first GT Academy, participants will not have to enter the competition using the GT5 PrologueTM game itself, and so even more hopeful racing drivers are expected to take part.
Stage Two – the holders of the twenty fastest online lap times from each participating country will qualify for their national final event. Tensions will run high as they battle each other on another exclusive Gran Turismo 5 level for the chance to move to the next phase of the competition.
Stage Three – twenty finalists, chosen from each of the national finals events, will head to the world famous Silverstone circuit for the GT Academy itself – a five-day, comprehensive race driver 'boot camp'. They will have a chance to develop new driving skills in an array of Nissan, and other, hardware, while also being judged on fitness and mental attitude.
Stage Four – For the two competitors that display the talent, fitness, aptitude, drive and determination to succeed in motor sport, the action will hot-up even further. A UK-based intensive driving and racing programme will prepare them to qualify for an international racing license.
Stage Five – There is only one place available for the driver with the most potential to compete on an international stage. The overall GT Academy 2010 champion will race a full season in the European GT4 Cup in a Nissan 370Z prepared by RJN Motorsport. The opening race is currently scheduled for May, 2010.