Square-Enix has done a good job of keeping most everything about the game under the table and all that has done is left fans more eager. Below you will find a summary of everything we know about the game so far, including details of the battle system and details on some of the characters.
Noctis Lucis Caelum (The Prince)
No this isn't the flamboyant pop-star you're all familiar with but instead the protagonist of Final Fantasy Versus XIII. Almost no information has been given about the game and even less about the Prince himself. What i do know at this point is that he is the soul survivor of the Caelum Dynasty. His job is to protect the last-remaining city to control Crystals.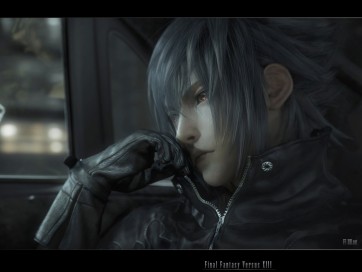 Fabula Nova Crystallis
Literally translated from Latin Fabula Nova Crystallis means The New Tale of the Crystal. FNC is the name of the compilation of Final Fantasy XIII games, stories, etc. Now if you know a little something about Final Fantasy you know it has a lot to do with Crystals. Crystals are generally power sources to the characters of the Final Fantasy World. In Versus XIII there is only one city left in control of Crystals. It was mentioned a while back that all the games in the compilation take place in the same universe. So i could assume Versus XIII is the last chapter in the series as there is only one city left.
Battle System
The battle sequence shown in the Versus XIII trailer (see below) was nothing short of amazing.
According to Tetsuya Nomura himself, Versus XIII's battle system will be similar to that of Kingdom Hearts but more "realistic". This is definitely going to be a fast-paced battle system like no other. Nomura has even said that he would like to make battle sequences "tricky" so to speak. I can see this as a sign that there will be button mashing sequences, SIXAXIS use, and quick hand movements required to pull off combos and finishers.