As the PlayStation Network is available in many countries with different currencies, it's natural that the prices of games and other content varies on the PlayStation Store. The games in North America are slightly cheaper than those in Europe and the UK, though this depends on the currency fluctuations. Earlier today, we came across a big discrepancy in Sony's pricing which has nothing to do with currency fluctuation.
Burnout Paradise is available in North America for $19.99, which is understandable as the game is Platinum. However, the game game on the UK store is £24.99. At time of writing, the GB£ to US$ rate was £1 = $1.66. This values Burnout Paradise on the UK store at almost $42. This doesn't make sense, and Sony should have realized this.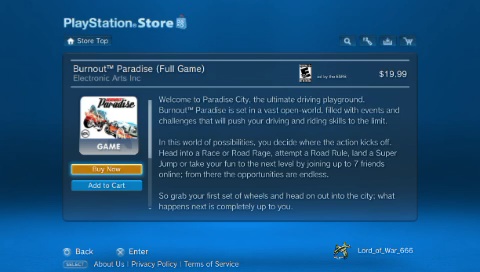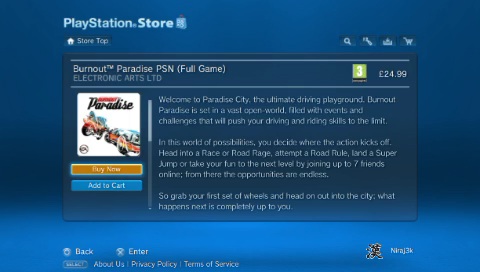 What makes the situation even worse is that the PSN prices should be cheaper than retail as you have cheaper distribution costs (no need for a disc or packaging). In the UK, we can purchase the platinum edition of Burnout Paradise for £17.99 (approx $30) from both HMV and Play.com. Surely the PSN version should cost £14.99 or less.
In the UK, the retail version and the PSN version cost more than the PlayStation Store in North America. Luckily, we also have a US PlayStation Account so we opt to purchase the game from there, and save ourselves a few quid. With errors in pricing like this, its difficult to see how digital distribution will make any difference in retail sales. Have you come across any examples like this?