A few weeks ago Dylan Cuthbert, President and Executive Producer of Q-Games Ltd., unveiled PixelJunk 1-4 in trailer form and simultaneously launched their naming contest for the game as well. Q-Games gave fans a chance to name the fourth installment in the PixelJunk series. Anyway, the results of the competition are finally in! Q-Games is proud to announce that the name of the game is PixelJunk Shooter. Andy, the artist behind the style of the game, has knocked up a stunning logo that emphasizes the liquid element really well.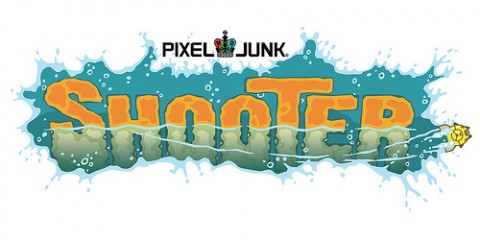 The lucky winner, picked from a hat of about 8 other people who voted for the same name, is Mario Paquet from Canada! The name was chosen because: 1) it's simple, 2) it describes the main thing you do in the game, and 3) it makes a great logo!
The other runner-up names were:
PixelJunk Depths – Thomas Ella
PixelJunk Atlantis – Takuhiro Hara
PixelJunk Caves – Chi Lo
PixelJunk Blaster – Edward Stumpfel
PixelJunk S.O.S! – Derrick Kross
A demo of the game will be on display at E3 next month.
[Via: PlayStation.Blog]