Since PlayStation Network integrations first went live on the European PlayStation website last year, the web team at Sony have been working hard to bring more functionality. During the next few days, Sony will be launching new PlayStation Network-integrated features. The "PSN Dashboard", Friends List, Trophies and other features will now be available to users. See below for details on the aforementioned features.
PSN Dashboard
The dashboard will appear on every page on eu.playstation.com. You will be able to sign in to the PSN and quickly view your portable ID, friends list and most recent trophies. You can open and close he dashboard whenever you like.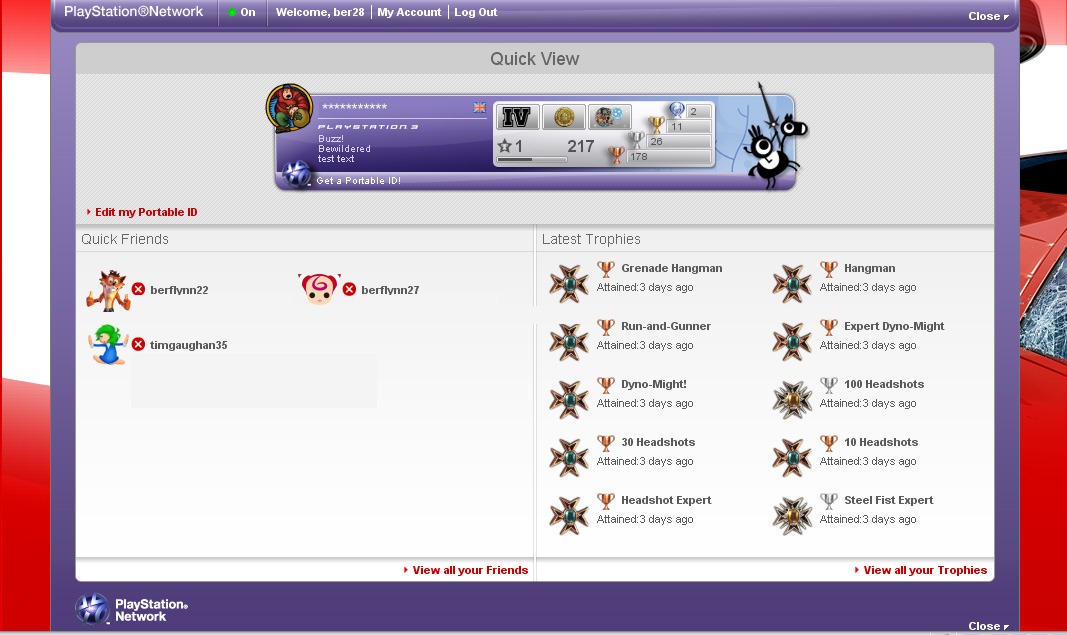 My Friends
You will soon be able to browse your PSN friends list as well as see their trophy details and online status. You can also select up to 10 "Quick Friends", who will be highlighted with a gold icon to the left of their avatar, though this functionality is still under development and will be fully introduced in the future.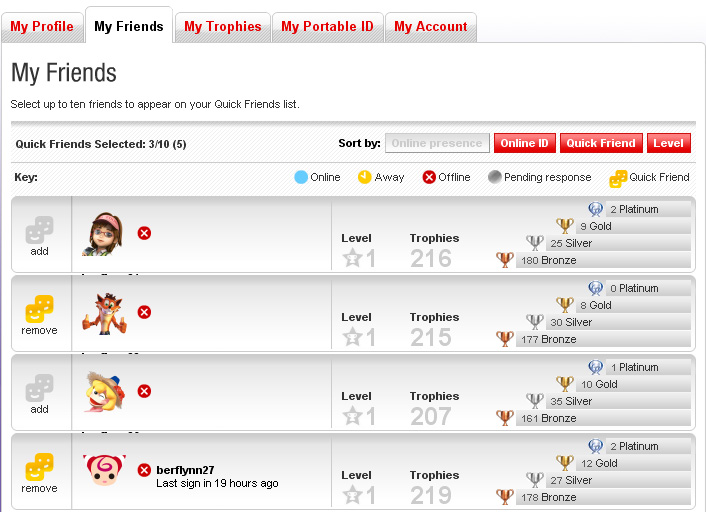 My Trophies
You will be able to see details for all the trophies you have collected so far. Just like the viewing your trophies on the PlayStation 3, you will get a summary of your trophies, as well as the specific trophies separated by game. You will be able to sort your trophy list as well as export them on your Portable PSN ID.