With love in the air and Valentines Day just over a week away, Media Molecule has announced a new theme pack for LittleBigPlanet. The Valentines Day theme pack comes with a full array of stickers and decorations to help you create your own love-oriented levels. The McLovin Sackboy costume will also available to download (see below). The best part is that it's all free. So show your Sackboy or Sackgirl some love and download the pack after today's PlayStation Store update.
­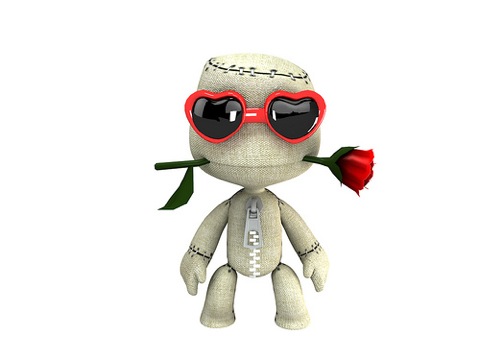 [Originally Posted On: 05/02/09 09:42 AM]
---
UPDATE:
The level kit is now available but it is not free. Mark Valledor posted a message on the Official PlayStation.Blog to indicate that the level pack is actually priced at $2.99. Please send all your hate messages ­here.
­