Over this past few days, we have notices some strange bugs on our PlayStation 3 which relate to the PlayStation Network. The network has been quite slow over the past few days with downloads taking longer than normal, but this could be due to the release of Burnout Paradise and WipEout HD. However, we have some screenshots below that show some of the bugs we've encountered online. These include duplicate names on the friends list, friends list visible when signed out of the network and errors when viewing profile information.
Duplicate Friends:
The below screenshot shows the user "hersi020" three times on the list, which is clearly a bug. The question is whether this a bug related to the PlayStation Firmware version or the network itself.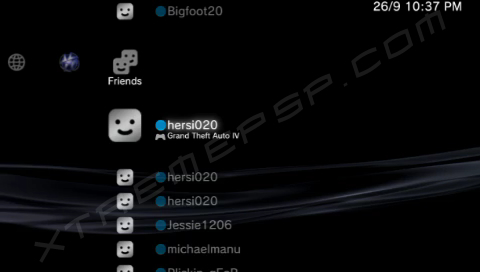 Online Profile Errors:
The screenshot below is a common occurrence when viewing someone's profile information. We've noticed this error several times over the past month or so. The trophy information also takes far too long to load but this problem is likely to be addressed in a future firmware update.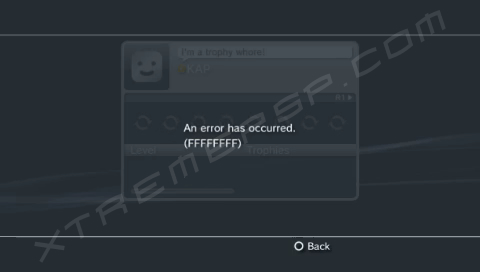 Offline Friends List:
The strangest bug we've noticed so far is the ability to see your friends list when not being signed into the network. Normally, if you are logged in, the first user on the list (under the Message Box) will have a diamond on the side of the avatar indicating the current logged in user. However, when we signed out of the network, our friends list was still visible but our username had disappeared indicating that we had signed off.
When you first boot the PlayStation 3, the [Friends] menu only displays the [Message Box] option. We have not been able to replicate this problem after first encountering it. The two images below show the "before" and "after" shots. Note that the duplicate name problem is also present in both these photos.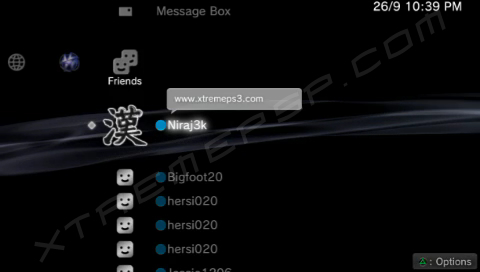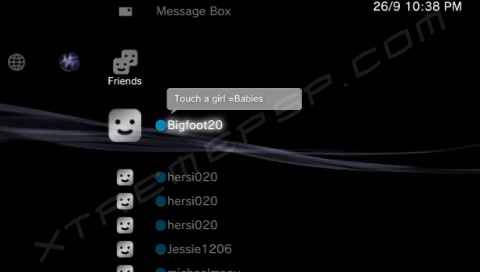 If anyone has encountered similar problems, or anything completely different, post it below in the comments section. We are curious to know how many bugs exist and how widespread the problem is.