Firmware 1.90 is already available to download in Japan, and there is are a number of significant additions. Included in the update is the ability to use wallpaper on the XMB, eject discs by pressing triangle on the XMB as well as others. Another improvement is you can now type into the Web Browser without the use of the pop-up keyboard is you are using a USB keyboard. A preliminary list of features has been included below.
Preliminary Changelog:
Ability to rearrange games on the XMB
Option menu now includes "eject disk"
Press triangle to eject games/CDs/movies in the XMB
XMB backgrounds
Change the folder classification
Emoticons
Change CD output to 44.1/88.2/176.4kHz
Force 24Hz output for Blu-ray over HDMI
Change PS3 video settings in-game
"Bit Mapping" in the "Music Setting"
Save AVCHD type animations from a Memory Stick
Change settings like upscaling while playing PS and PS2 games
Add bookmarks
Web browser security function in the browser's tool section
Avatar moves during audio visual chat
Screenshots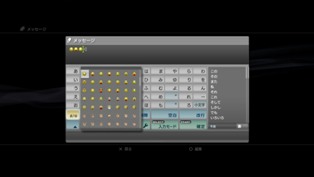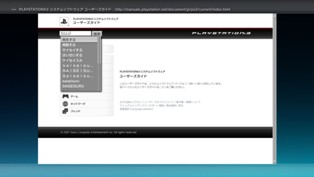 Unfortunately, the in-game music options doesn't seem to be included as the rumors suggested. The regional websites have not been updated yet, but we will bring you an update soon.
---
UPDATE (23rd July 2007 at 15:07):
According to a post on the PlayStation Blog by Eric Lempel, Director of PlayStation Network Operations, firmware 1.90 should be available to download in North America within the next few days.The features included in the update have been reiterated within the post. Hopefully we will have a more conclusive list of features soon.
"A quick update: we have a new firmware upgrade in the works for PS3, it will be available for download in the next few days. Firmware 1.90 brings with it several new features, many of which readers of this blog have requested – I'm happy to report."
---
UPDATE 2 (24th July 2007 at 05:36):
PS3 Firmware 1.90 is now available to download in North America and Europe. A full changelog hasn't been posted up yet, and the US and EU PlayStation websites have not been updated with the new firmware yet. You can download the new firmware via the PS3 Network Update menu.
---
UPDATE 3 (24th July 2007 at 19:00):
The changelog has now been posted on the European PlayStation website, the North American website still has not been updated. We have included the complete changelog below.
Overall

[Eject Disc] has been added as an option in the options menu for discs.
You can now select [Group Content] when changing a file or folder icon

Settings

[On] has been added as an option in [BD 1080p 24Hz Output (HDMI)] under [BD/DVD Settings].
[44.1 kHz / 88.2 kHz / 176.4 kHz] has been added as an option in [Audio CD Output Frequency] under [Music Settings].
[Type 2] has been added as an option in [Bitmapping] under [Music Settings].
[Theme Settings] has been added under [Settings]

Photo

You can now display an image as the background of the PS3 Home Menu.

Music

Upscaled output of audio CDs is now supported.

Video

The [Image Quality Adjustment] option in the control panel has been changed to [AV Settings].
You can now play AVCHD-format video files that are saved on Memory Stick media or on the hard disk of a digital video camera.

Game

You can now adjust screen display settings while playing PlayStation and PlayStation 2 format software.
You can now sort games that are saved on the hard disk.
You can now operate the [Slow (Back)] and [Frame Reverse] functions when playing video files saved on storage media or on the hard disk.

Network

[Add to Bookmarks] has been added as an option in the [File] menu of the Internet browser.
You can now enter text directly into text entry fields of Web pages using a USB keyboard.

Friends

When an avatar is displayed during a voice / video chat, the avatar now moves in response to audio.
You can now use emoticons when creating messages under [Friends].