A screenshot surfaced soon after E3 claiming that PS3 Firmware 1.90 will have a in-game music playback feature. According to a post by Patrick Seybold, Sr. Manager of PR, on the PlayStation Blog, the screenshot is fake and probably an "artists creative expression for what they want".
"I can't verify that the 'your music' screen is real. It's obviously not a great shot, and I was at just about every kiosk during E3 and didn't see anything like that on any unit we had there, and yes, I helped set them up, so I would definitely have seen it. I think it is an artists creative expression for what they want..We will definitley have more info on the firmware updates here very soon."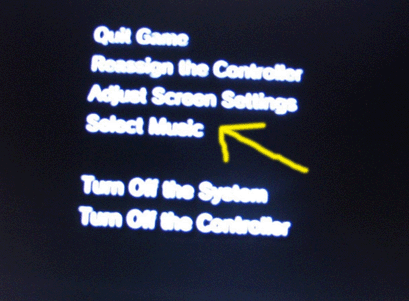 [Via: PlayStation.Blog]
---
UPDATE (21st July 2007 at 18:30):
According to another post over at the PlayStation Blog, Patric Seybold has said that more information on the next firmware update will be revealed next week.
"Early next week, we'll have something on the firmware."